Actor Yami Gautam is silently hopping from one film set to another as she shoots for the multiple projects that she will be seen in the upcoming year. Amid her hectic schedule, Bollywood Hungama caught up with Yami Gautam after she wrapped up the day's shoot on her sixth film this year. We had a free-flowing conversation about her upcoming projects and how she looks back at her career so far. "This is a phase I have waited for a long long time and finally it's here where I am getting some exciting opportunities professionally, and personally, I think everybody knows (referring to her marriage to filmmaker Aditya Dhar in June this year)," she said.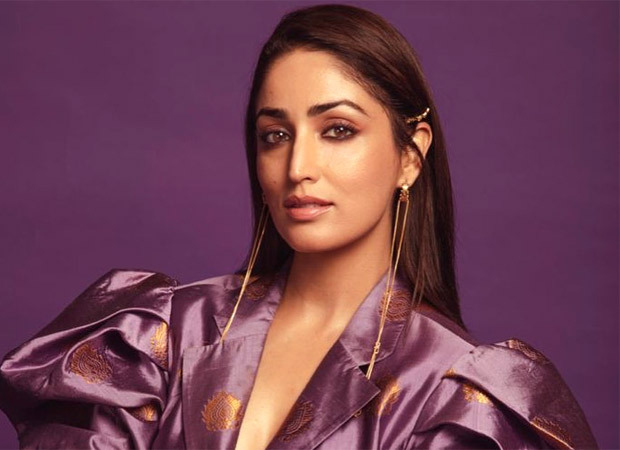 After her performance in Uri – The Surgical Strike and Bala in 2019, Yami Gautam has been on the receiving end of some great projects. With the pandemic-induced lockdown, the dates of all film shoots have become hectic with actors hopping from one film set to another trying to make up for the lost time. "Before 2019, I had a good amount of time in my hands to go from one film to another because I wasn't getting many opportunities. But now, things are very different and I wish I get more time to get over one character and move on to the other. It is not even about holding on to one character but actually just letting go and just being able to breathe in your skin. I think the human mind needs it. As actors, as characters, I believe that if you want to do something different, something good, you need to be in that frame of mind and that requires time, that requires a lot of hard work and homework."
For Yami, being thorough with her script is the most important and basic part of prepping for a film. "I should be able to tell you everything in my sleep also. That organic and thorough I need to be with my script," she says.
Elaborating further on how her process changes from film to film, Yami adds, "If it's a film like Dasvi where the film is based on Haryanvi background and I play a cop. I am not someone who has a thick accent but you need to understand my family background, you need to understand the Haryanvi girl who is educated, to work and to be comfortable with the language and with the diction, so that you can improvise and make it your own; that comfort needs to be there. For a film like A Thursday, which was a very intense film and I think that is something which required a lot of mental prep and a lot of it was left to the imagination; just to literally be in the moment and imagine what if this had actually happened and what would you do in that scenario. It was a very heavy film for me. I remember I used to go on the set and I used to feel very heavy in my body."
"For Lost, again a very realistic subject, that talks about the integrity of media in today's scenario where everything is about sensationalism. I play a crime reporter so what are the nuances, what is it that I can bring which is real, which is something that an audience can connect with because they are watching the news every day. I think that needed a lot of nuances and depth in terms of understanding the underlying emotions. In OMG 2, I play a lawyer. To believe in the subject and get through with what the film is trying to say, that believability comes with understanding the subject and being extremely thorough with your character," she added.
OMG 2 is the sequel to the 2012 film OMG starring Paresh Rawal and Akshay Kumar. The sequel has a completely new team barring Akshay Kumar. When asked what people can expect from the sequel of a film that was well written and well-received, Yami shared, "OMG had a very beautiful amalgamation of our faith and values and what we believe in, in today's time, how we coexist. Taking that structure and essence of the film ahead, it's an entirely different story, it's an entirely different subject. People can expect a subject that has not been explored or discussed yet, at least on this scale. The subject is extremely pivotal and important for our society, for our future. It will be very interesting to see both the institutions and both the beliefs coexisting and influencing each other".
While Yami will be seen in different genres in her upcoming films, the actress has previously been part of projects that made her stand out. From playing a strong independent woman in Vicky Donor to a visually impaired person in Kaabil to a TikTok 0bsessed woman in Bala, Yami has come a long way with her craft. Talking about her ever-evolving sense of choosing scripts, the Bhoot Police actress said, "My first film – Vicky Donor– speaks volumes of my sense of understanding and wanting to do the kind of films that I wanted to do. I am glad to have begun my path with such a film where there was a lot of substance and in a very commercial way. My understanding and idea of a script have always been to look out for that. It may not have been expressed in a couple of scripts but that is okay. You cannot be hard on yourself all the time. In different times, in different situations, different decisions had to be taken, but I respect that. And that's okay, you have to move on. I am glad that after that even a Kaabil came my way and I saw it as an opportunity to again portray something really sensitive with as much belief in it as much possible. Then thankfully came Uri and then came Bala which is what I think changed a lot for me professionally, where I stand today. I would love to choose as many different subjects as possible. Get surprised, choose different characters, choose characters which people perhaps might feel like – 'Oh we don't see her do that- or we don't think she can do it'."
ALSO READ: Yami Gautam reveals she suffers from skin condition called Keratosis-Pilaris